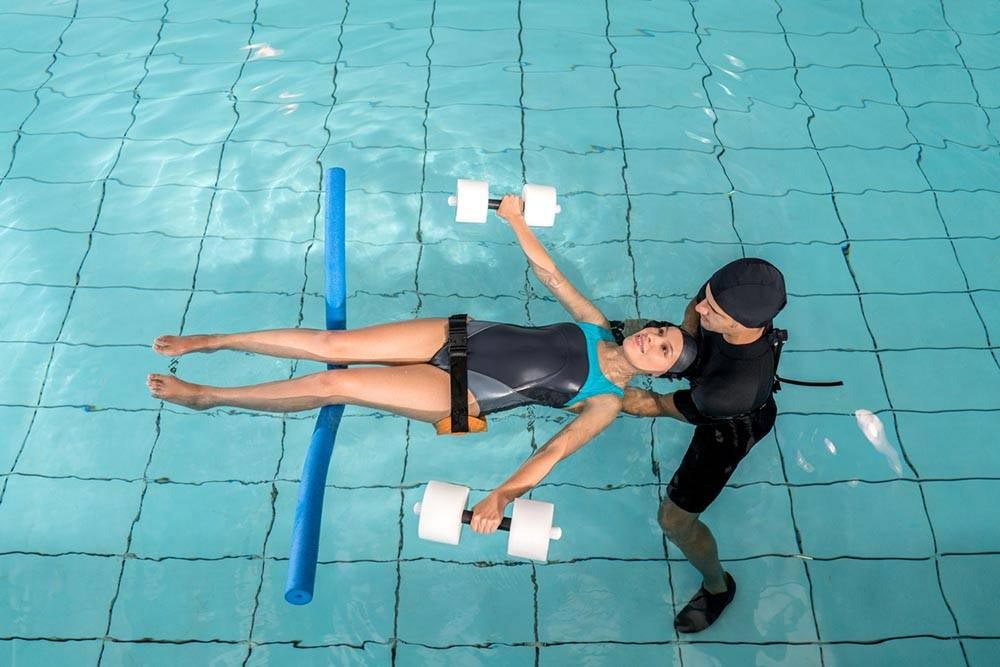 A belief in the healing powers of water goes back to Ancient Greece. Swimming is a wonderful relaxation exercise which can also contribute to muscle strength, balance and physical fitness.
You will have the opportunity to exercise in the pool with power jets and currents to facilitate aqua aerobic exercises or swim against the strong currents.
Relax then in the Jacuzzi to alleviate tension.
Sports injuries may benefit from cryotherapy combined with thermotherapy.